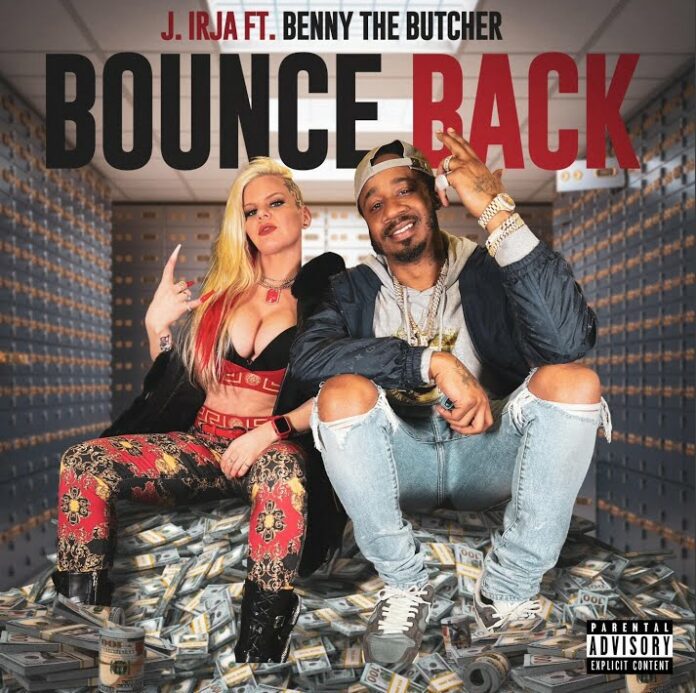 J. Irja drops her new single, 'Bounce Back' featuring Benny the Butcher
Bangin Beat, Catchy Hook, Crazy Lyrics! You CAN have it all & Canadian Gypsy powerhouse teams up with New York Legend Benny the Butcher to prove it in BOUNCE BACK. Easily one of the hardest tracks of 2023 so far!
This final track in the Trilogy 'Stages of Grief' has a strong sense of empowerment to overcome serious loss, and the backstory explains why. J. Irja fell hard when she lost 6 family members – including her younger sister, mentor/father figure, & baby daddy – in just 3 months. That pain exacerbated her struggle with PTSD, brain damage, previous abuse and overcoming alcoholism caused a mental break for her.
But instead of giving up, she decided to push forward and share her story so other people can find inspiration and comfort in her journey to redemption.
She is a serious artist to watch in 2023, and we can't wait to see what's coming next. Make sure you keep up with her on all of her social links listed here.
FOLLOW ON: TWITTER | FACEBOOK | INSTAGRAM | YOUTUBE | WEBSITE