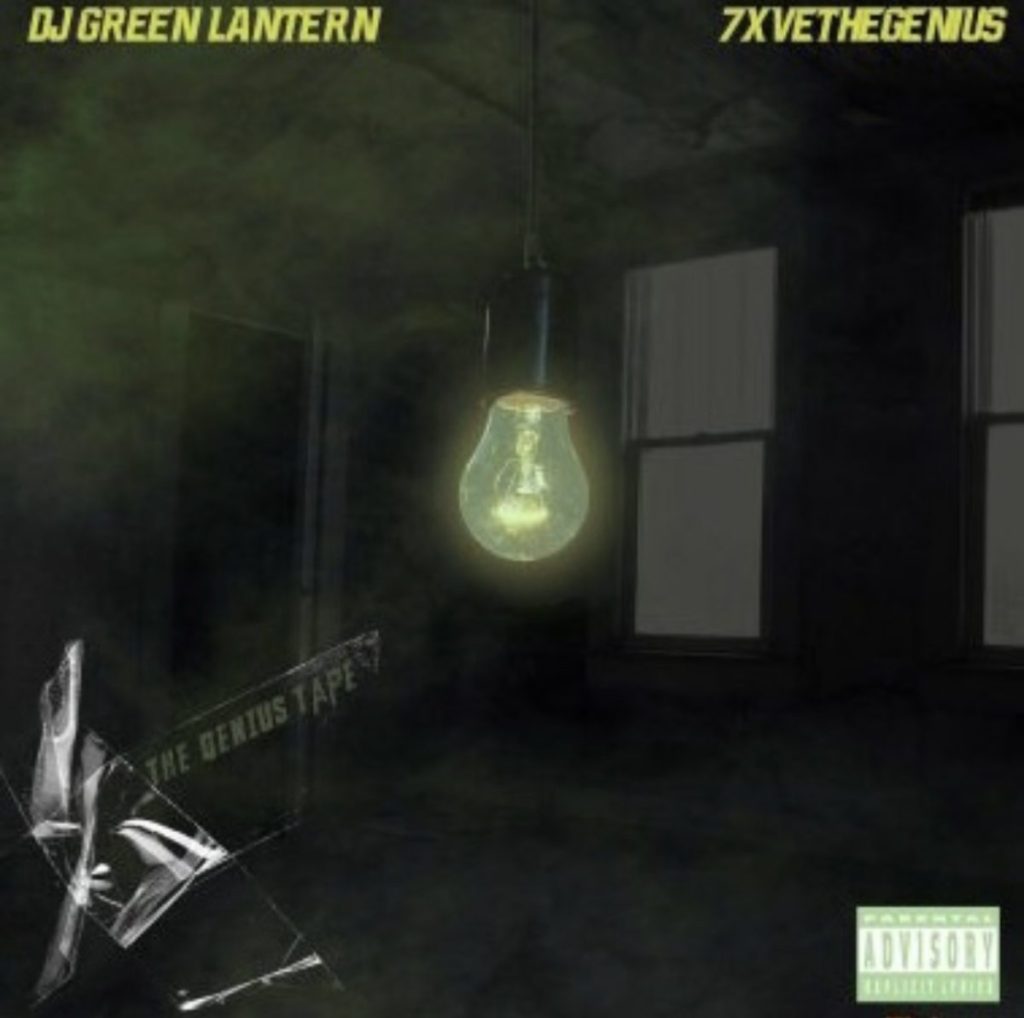 7xvethegenius is a 33 year old MC from Buffalo, New York emerging off her first 2 EPs The Calm Before & Self 7xve as well as the full-length debut 7xve is Love. However, it wasn't until she & Jae Skeese both became the first artists to sign with Conway the Machine's very own EMPIRE Distribution imprint Drumwork Music Group where 7xve got her biggest break yet. She has since preluded her sophomore album albeit Drumwork debut Death of Deuce with Thy Will Be Done & Self 7xve 2, but is teaming up with DJ Green Lantern for her debut mixtape.
"Meditation" is a spacious opener to the tape reminding that she's the illest bitch out here today whereas "Biddy Mason" goes into shimmery boom bap turf talking about being right here with this army behind her for those trying to disarm her. "Back End Developer" gives off an uncannier vibe saying it's time for her to talk her shit on these records that is until "Brainstorming" featuring Conway the Machine finds the pair strategizing on top of some chilling background vocals.
After the "AA Speaks" interlude, "Brain Food" dives into quirkier turf sonically so 7xve can tell everyone to look at who she was then & who she is now today just before "The Feel" gives off an atmospheric edge this time around talking about trying to show love. The song "Lost on Mars" is a desponding ballad of a man that loves the streets more than her while the penultimate track "Moon Walk" featuring T.F. returns to the boom bap pulling up as if they were surfing, but then "Neck Protected" featuring Che Noir & Rome Streetz ends the tape some pianos hooked up to kicks & snares as all 3 of them can deliver lyrical annihilation.
For a mixtape preluding her upcoming sophomore full-length effort, The Genius Tape has to be my favorite 7xve project to date & I can only imagine Death of Deuce taking it up a few levels whenever the time comes. She's already proven to be one of the most skilled females in recent memory, but DJ Green Lantern's production is more consistent than her last 2 EPs with all respect & the features are all well picked out.
Score: 9/10