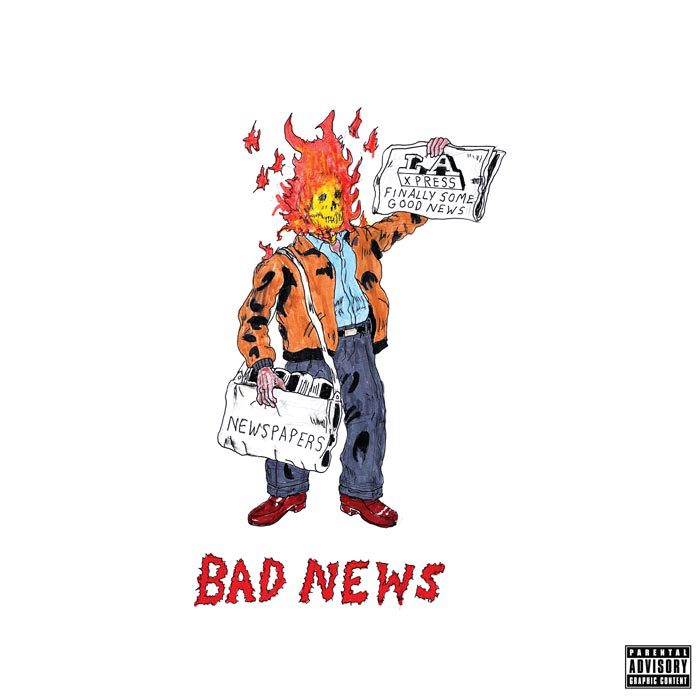 San Pedro-based BLU just released his latest album, Bad News – a collaborative effort fully produced by Real Bad Man. This project is filled with high-level lyricism, visual rhymes and sample-heavy production. It's great to hear BLU's flow and the beats create a synergy that's evident from the first song.
What the 8-track offering does best is present a body of work that condensed, concise, and current. Real Bad Man Records has an excellent catalog and works with well-respected emcees, and this album continues that tradition. If you're a fan of boom-bap and thought-provoking lyrics, then 'Bad News' is right up your alley.
New York legend C.L. Smooth shines as a featured guest on "The Golden Rule" – makes me wonder how they would've paired on BLU's Pete-Rock produced "The Clean Hand". Frequent collaborators Cashus King, Donel Smoke, Definite, & Planet Asia appear on tracks and add versatility to this 23-minute musical joyride.
In celebration of this new release, the video for the intro and title track, "BAD NEWS", just dropped yesterday. Peep it and let me know what you think!
[embedded content]