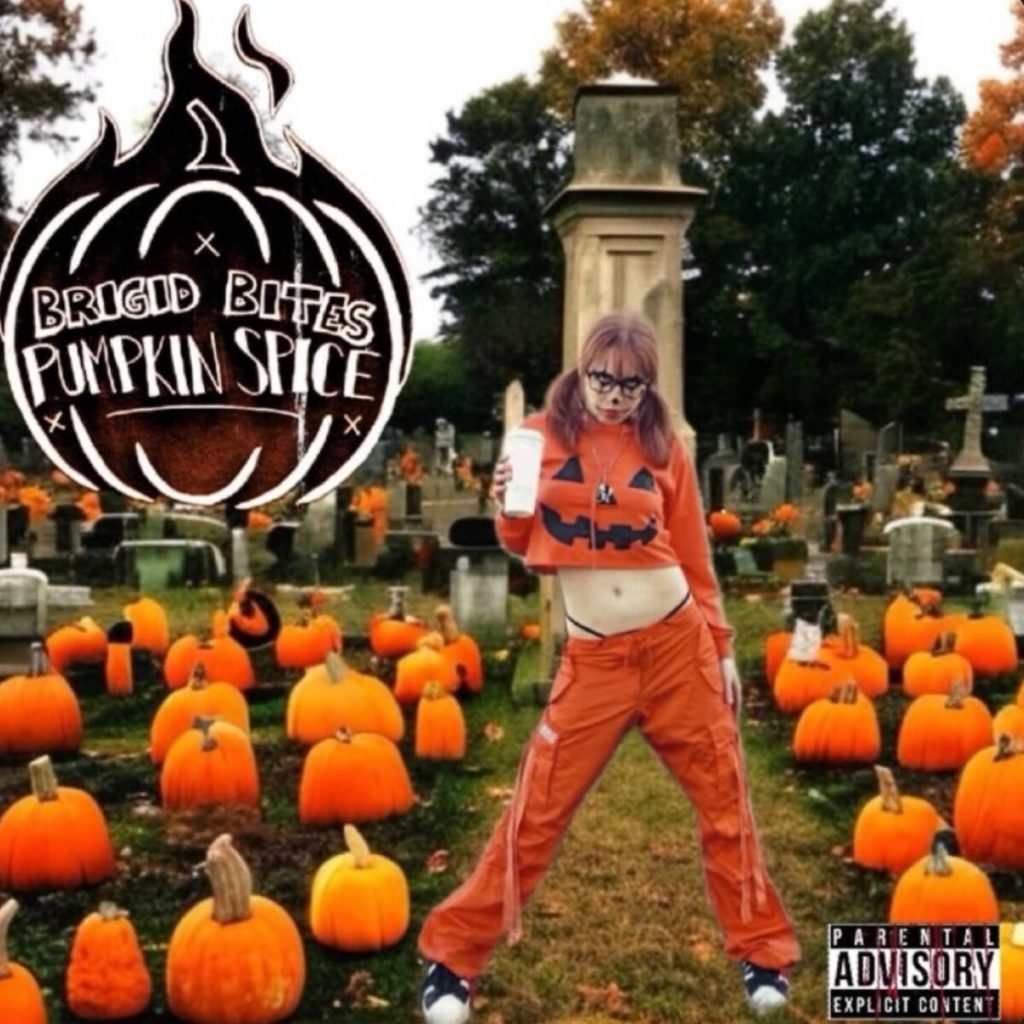 This is the 2nd EP from Davenport, Iowa rapper & dancer Brigid Bites. Creating the juggalette burlesque troupe in 2017 called Juggalesque, they've have since become a drawing attraction at the Gathering or the Juggalos since then with her eventually joining Chapter 17 Records CEO/Psychopathic Records recording artist Ouija Macc on stage quite a few times since. However she made a pretty solid introduction into the music world this past spring with her last EP Hatchet Girl, she's returning in time for Hallowicked to put out Pumpkin Spice.
The title track produced by Elevated Focusion formerly known as Jonny Rythmns gives off an electronic vibe instrumentally as she talks about the titular spice mix making you feel incredibly alive whereas "Batshit Love" works in some synthesizers expressing her to desire to be insanely toxic. "D.O.T.W.S. (Daughter Of The Wicked Shit)" gives off an eerier trap flare to the beat declaring herself to be exactly that & "Stay Forever" is a groovy choice of a closer describing a carnival full of dead ghosts.
Hatchet Girl to me is still a solid gateway as to who Brigid is both personally & artistically, but I honestly think that she outdid herself a bit on here. The production mostly handled by Elevated Focusion is on caliber with the last EP as I feel like he continues to bring the best out of the Iowan Juggalesque founder so she can provide the soundtrack to the best time of the year.
Score: 8/10