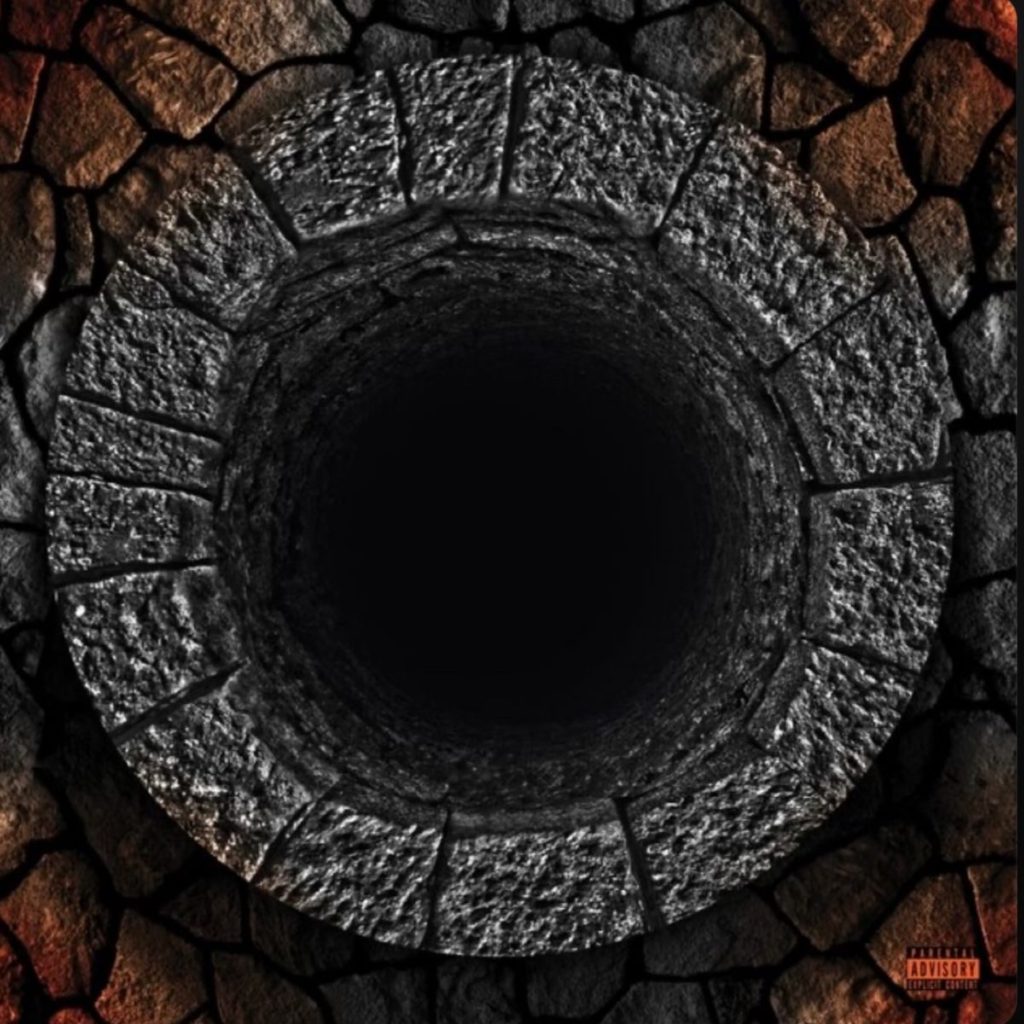 This is the sophomore full-length album from horrorcore supergroup Cabal. Consisting of Bukshot as well as Lo Key & Mr. Grey, the trio have all worked with one another individually up until a couple summers ago when Seven got behind the boards throughout the duration of their debut The Watchers. This would send shockwaves within the underground wicked shit scene & would really be the beginning of Mobstyle Music's takeover, so for them to return 3 years later to take us into The Pit was something I was looking toward to.
After the titular intro, the first song "Eidolon" is a dementedly uncanny trap opener about the trio waiting in the darkness whereas the piano-driven "1 Dark Night" recalls the events of a fatefully dark evening that occurred long ago. "Diamond" goes for a more uncanny atmosphere boasting that they went from horrorcore artists to being Gods within the subgenre prior to the sonically uneasy "Obey" advising to succumb to them.
"We Come in Peace" goes for a cavernous trap vibe explaining that they come with the message to be taken to the leader of this world they've stumbled upon & after the "Chamber" interlude, "All Rise" morbidly calling for everyone to demand their gratitude to the trio. "Philistine" delves deeper into the most misunderstood people in the ancient world over a ghostly trap beat just before the atmospherically ghoulish "Nightmar3" talks about declaring themselves as nightmares personified.
However, "Coming with Me" looks to take every last person with them showing no mercy & a beat that makes you feel like you're listening to a horror movie on wax leading into "The Signal" pulling from trap once more talking about being world eaters. After the "Swallow" interlude, "Fire from Beyond" hooks up an apocalyptic loop & hi-hats promising that everyone will fall while "Forest Lights" draws inspiration from boom bap talks about the end creeping towards them.
"The Curse" bleakly details the curses that chase them explaining they don't see a reason why to fight for their souls back anymore, but then the final song "Wizard of Saws" preludes the "Skulls" outro & finishes Cabal's sophomore effort in the form of 1 last horror-inducing trap cut pointing out how their hearts be as cold as the winter season justifying that the trio's reign of having the wicked shit in a headlock is only growing stronger.
The Watchers quickly became a modern day horrorcore classic when it was unleashed to the world a couple years ago so it was announced on the Berzerkers' eponymous debut EP last summer, I was excited for all 3 of them to take it to the next level & that's sure enough what they do here. Seven's masterfully dark production is being taken to a new level as is the chemistry between the members of Cabal themselves & the hardcore, gritty lyricism.
Score: 9/10