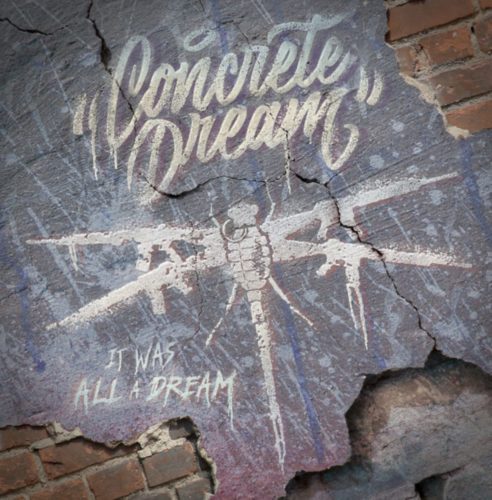 Concrete Dream is a trap metal outfit from New Jersey consisting of Jeremiah Mayhem, Craig Belesi Jr., John Kennedy, Juan Bang & Josh Batista. They began in 2018 with their debut EP Relationshit & then a self-titled debut album the year after that, but signed to Suburban Noize Records last summer after delivering only a couple singles since. But as the spade continues to celebrate it's 25 year anniversary, Concrete Dream are unleashing their 2nd EP as their debut for the label.
"Catch 22" blends some heavy riffs & hi-hats together talking about hearing angels calling whereas "Pit Trap" featuring Hyro the Hero gets more abrasive as they all make it known that none of them fights fair at all. "Buckout Road" hellishly encourages people to run for their lives just before "Contagion" talks about tuning in to see them fall going into more straightforward rap metal territory.
The final leg of the EP starts off with "Called Out" returns to their signature trap metal addressing those quick to point a finger while the song "Amnesia" is a full-blown metal ballad talking about another case of memory loss. The penultimate track "Twitter" gives off a more nu metal flare discussing the cost of your hate & "Kill the Lights" is a vigorous closer talking about something being different this time.
Now if anyone loved the Dropout Kings' latest album Riot Music that came out last month, you're gonna want to give It Was All a Dream a listen too because these guys are in that hardcore trap wheelhouse. Jeremiah Mayhem delivers some his most captivating vocal performances & jots down some of his most well-written cuts yet as the 4 instrumentalists all play with intense ferocity.
Score: 8/10