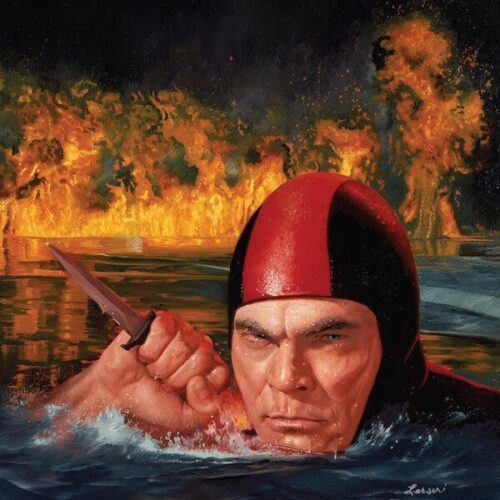 DJ Shadow is a 51 year old DJ & producer from San Jose, California who came up as a member of the Quannum Projects collective. His 1996 full-length debut Endtroducing….. is considered to be a landmark in the instrumental hip hop scene & the sophomore effort The Private Presswas well received too, but everything since then has been treated to moderate reception. Last we heard from Shadow was the 2-disc Our Pathetic Age, but is returning 4 years later by making a stylistic departure for his 7th LP & his 3rd under Mass Appeal Records.
"Ozone Scraper" is an underwhelming choice of an opener setting the tone of what's to come by pulling from synthwave and dancefloor drum & bass whereas "All My" gives off a bit of an electronic trap flare musically. "Time & Space" is a longwinded IDM cut lasting at 8 & a half minutes even though it just makes me wanna listen to Aphex Twin after a while just before "Craig, Incels & Wrightson" goes back into a more synth-based groove.
Approaching near the end of the first leg of the album, "Witches vs. Warlocks" hooks up these synths & hi-hats coming off a little robotically dull leading into "A Narrow Escape" becoming one of the better tracks here going for a more energizing atmosphere this time around. "You Played Me" was the best single we got from the project drawing inspiration from synth-funk, but then "Free for All" fuses elements of wonky & rock that wind up with mixed results.
"The Prophecy" shoots for a ghoulish vibe clocking in at nearly 5 minutes while "Friend or Foe" brings the synthesizers & hi-hats back together once more with a crescendoing 2nd half. "Fleeting Youth (An Audible Life)" strips the drums completely incorporating a spacious atmosphere while the 8-minute "Reflecting Pool" feels a bit hollow to me personally. The penultimate track "Forever Changed" pushes towards near the end by giving a cloudier trap flare to the beat & "She's Evolving" closes shop by cooking up 1 last synthwave cut.
For an album called Action Adventure, I didn't really find it to have either of those as entertaining aspects disappointingly. There's definitely some adventure in Shadow making a headfirst foray into electronic dance music, but it hurts me to say that it doesn't hold a candle to previous material & most likely the weakest thing he's ever done. Compared to those who paved the way for EDM like Daft Punk or like I mentioned earlier Aphex Twin, his takes on synthwave alongside wonky & IDM feel very plain.
Score: 4/10