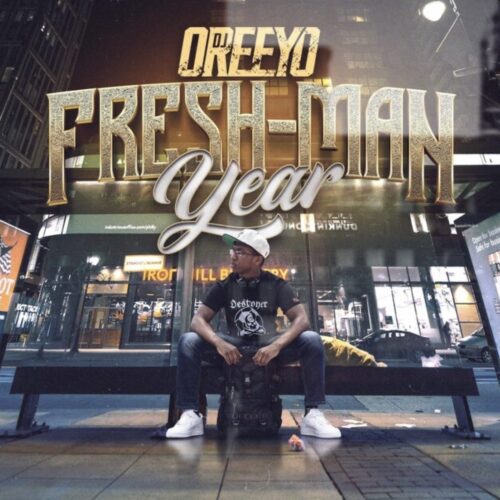 DJ Oreeyo is a 15 year old MC/producer/DJ from Detroit, Michigan who happens to be the son of local veteran & Middle Finger Music recording artist Fatt Father previously of the world famous Fat Killahz. He eventually followed his dad's footsteps by making music himself, properly introducing himself last summer by dropping a debut single. Now that it's been only 14 months since then, everything makes sense for Oreeyo to returning on Friday the 13th in an effort to bring his musical introduction to the world to next level by releasing a full-length debut LP.
"Bell Work" is a drumless, stripped back opener looking back on the days when he didn't know how to cook in the lab & having the hang of it at this point whereas "O.M.W. (On My Way)" dives into trap territory talking about getting the paycheck & a chick who wants him bad. After the spoken word "Peddling Purpose" interlude, "Good Day" gives off a warmer feeling having a positive feeling on how today's gonna go just before "All My Life" talks about how there ain't no slipping over a cloudy beat with some hi-hats.
Fatts shows up with his son for "TBT 1" pulls more from the Detroit trap scene stylistically showing off their Ws leading into the piano-driven "Grind" melodically talking about the hustle that never ends. "New Life" draws near the end of the album by mixing these guitar kicks on top of hi-hats needing peace & after the "Mama's Note" skit, "Head Up" wraps up the album on the atmospheric tip showing optimism in the midst of hardships.
We've heard Oreeyo with his pops in the past, so it only made sense for him to cook up an entire project by himself & Freshman Year provides a glimpse at the potential he has because there's no doubt in my mind that he's only gonna evolve artistically as time goes on. His production's more rooted in the trap sound compared to the dusty boom bap Fatt Father is known for, but his songwriting isn't too bad for his age at all & certainly shows passion in his delivery.
Score: 7/10