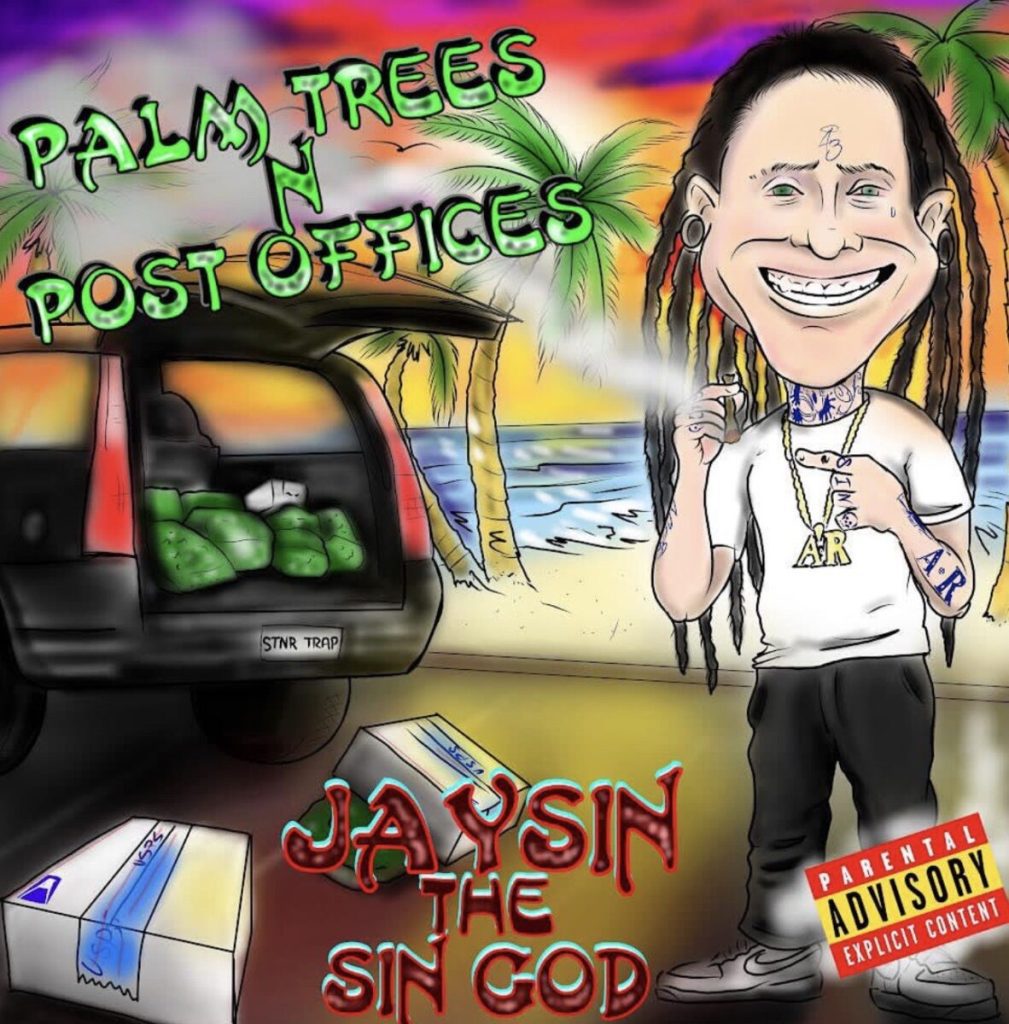 Jaysin the Sin God is a 30 year old emcee who came to my attention as a signee to DJ Clay's very own Armed Robbery Entertainment. He's also dropped 13 mixtapes & a couple EPs over the course of his career up to this point whether it be The Process series paying homage to Lil Wayne's timeless Dedication series or his 2nd EP The Legend of Joe Dirt. But just in time for the Hallowicked season, Jaysin's bringing along Chapter 17/Psychopathic Records in-house producer Shaggytheairhead to help make Palm Trees 'n Post Offices the best thing that he's ever done.
"Stoner Trap" is a piano trap opener wanting to be made aware if your trap is jumping from midnight to afternoon whereas the single "Black Air Forces" works in more keys & hi-hats talking about hitting a lick in the whip until torching it later on. "Teamwork" gives off a bassier trap flare to it looking to keep it g until he's dead & gone that is until the tropical "Jalopy" talks about enjoying himself & being independent. "Bigger Loads" flexes that his trap is faster than adderall over another piano trap crossover & "Trappin'" rounds out the EP by giving off a psychedelic edge telling the story of a trapper.
Lo & behold: Palm Trees 'n Post Offices will quickly go down as a crown jewel of Jaysin's discography & the best EP of his career thus far. C17/PSY's very own Shaggytheairhead cooks up some incredibly consistent production throughout the appropriately 17 minute run & Jaysin's hardcore performances go well with it mixed in. If juggalos have yet to give this guy a chance, start with Palm Trees 'n Post Offices.
Score: 8/10