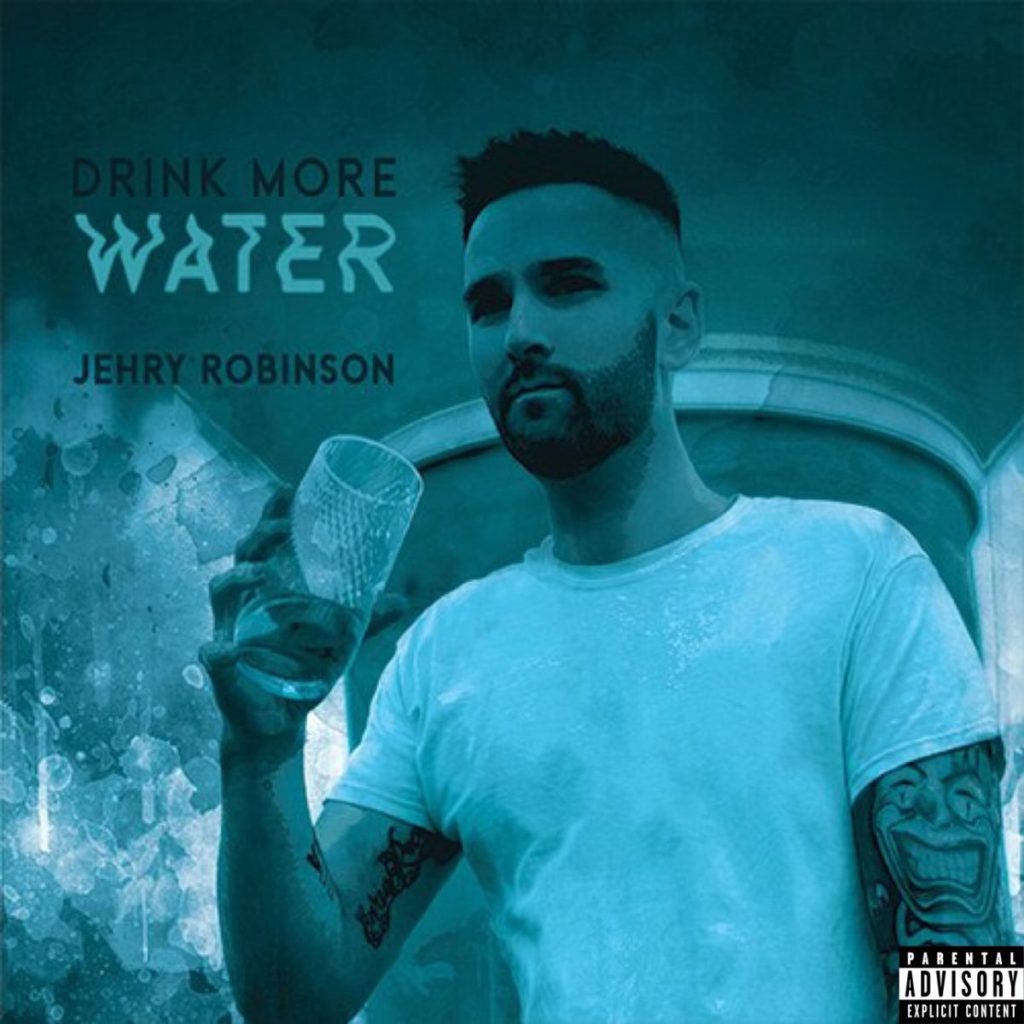 Jehry Robinson is a 35 year old rapper, singer/songwriter & producer from Long Island, New York who came up in 2016 of his eponymous debut EP & the debut mixtape Pts. IV-VI few months later. His biggest breakthrough came around Christmas 2019 after signing to Strange Music, establishing himself with the KC indie powerhouse by dropping his full-length debut 20/Twenty the summer COVID had the world shutdown & a sophomore effort The Name's Not Important the next fall. And with the 2 year anniversary coming up this weekend, Jehry's commemorating it by dropping his 3rd album.
"Still Breathing" featuring Rittz & Tech N9ne is a somber trap opener to the LP that Jehry himself produced with Matt Phoenix so he & both guests display their technical lyricism & speedy flows taking everyone hostage knowing that this the life they chose whereas "Sincerity" featuring Hi-Rez finds the 2 talking about how it really might not be as bad it seems since he's in a state of arrival with his biggest fear fucking up his momentum over an uncanny loop with hi-hats. "Out My Head" has a more melodic approaching both in terms of delivery & the instrumental owning up that he's the one to blame just before "Memorial Day" works in what I'm convinced sounds like a slowed down flip of the acoustic guitar at the beginning of Sixpence None the Richer's best song "Kiss Me" & I could be wrong on that, but anyway he does show some real pain in his voice as he sings that heaven gained an angel feeling like he's lost a friend.
King Iso comes into the fold on the bluesy trap hybrid "No Happy Days" produced by Wyshmaster tackling the themes of mental health that Iso has become renown for ever since signing to Strange right before Jehry did leading into "Kill My Daydreams" fusing pop rap & reggae talking about not letting anyone make you feel like you're crazy or judge you for the things you naturally find yourself daydreaming about. "His Story" keeps the positive vibes going with a moodier atmosphere admitting he's still lost & the best things in life come with pain, but then "Old Black Benz" talks about it having sex in his titular whip with a vibrantly summery beat.
"Candy Paint" is a quasi-jazzy trap crossover laced by Dominique Sanders getting on a more boastful side of things lyrically while "NY Talk" featuring Coney Island veteran NEMS who's fresh off his fantastic major label debut Rise of the Silverback coming together over a club-rattling instrumental representing their home state. "Mushrooms" is a hypnotic ode to the titular drug taking them at 5am prior to "Water Boy" layering some hi-hats over these fresh piano chords talking about how motherfuckers always got something to say every single time he walks into the room now & that there ain't no competition.
The lead single "Question Why" dives headfirst into boom bap territory so Jehry can count his blessings & never questioning why while the acoustic trap "Darkness" with C-Lance behind the boards calls out someone who's been fucking with the wrong one feeling used & abused even though he never starts shit. "Razor" returns to a more tropical feeling sonically addressing the fact that we're still hurtin' & it won't get better that is until the groovy "That Way" sings about exactly the way how he likes certain aspects of his life.
"Sleep Sleep" dabbles with acoustics more singing that he's been lost in the wind & some of his friends don't even know who he is anymore crying himself to sleep only to roll the dice in the morning while the closer "Front Door" continues to shoot for a more stripped-back sound continuing to sing about him not knowing life without the love of his life by his side. "Get Back Up" on the other hand happens to be a horn-inflicted pre-order exclusive bonus track delivering an anthem the champions can celebrate to.
Jehry's verse on the "Screen" remix on top of the singles that we got up to this point had my anticipation for Drink More Water continuously growing & makes it seem as if he never left to start. He's definitely shown some growth in that 104 week span toning down the amount of features from last time on top of blending all the styles that he's become known for since making himself home at Strange Music & continuing to push his artistic range forward.
Score: 7/10