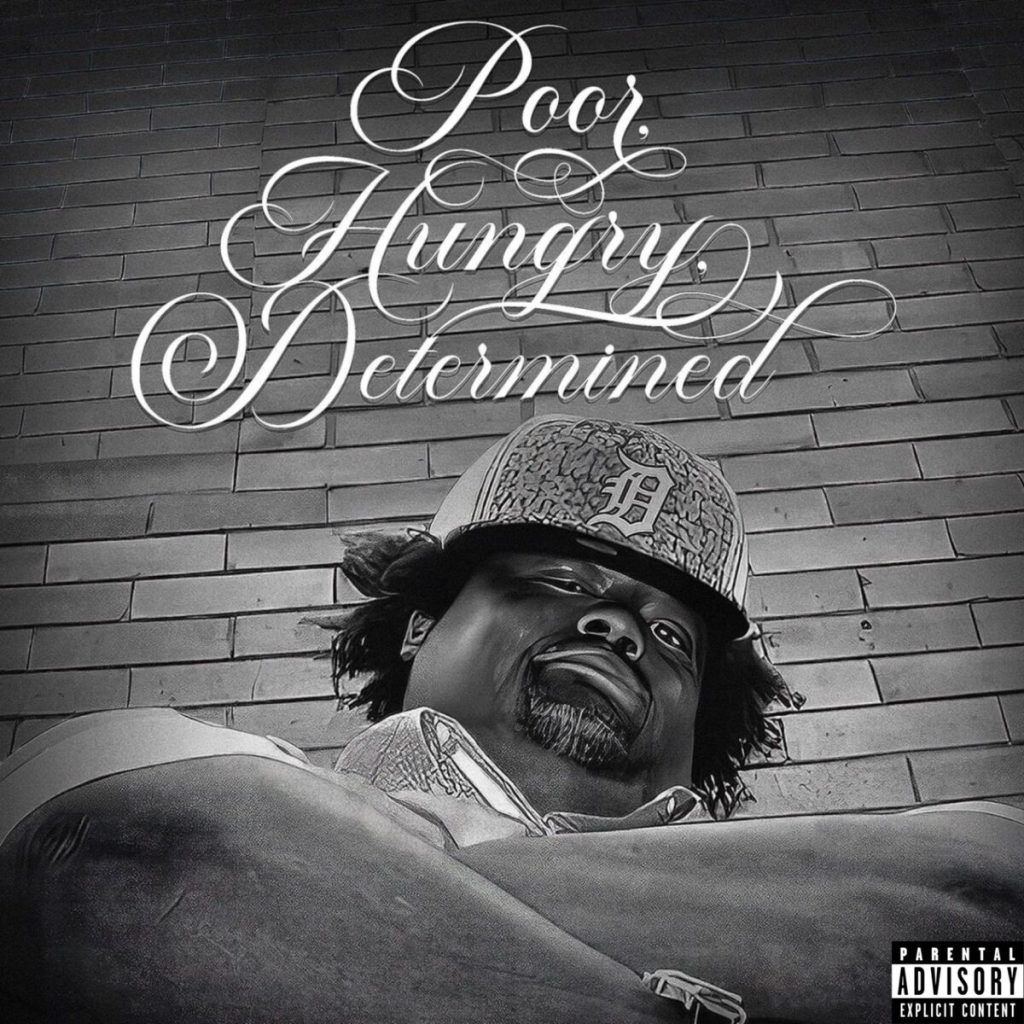 P.H.D. was a 41 year old MC from Detroit, Michigan who started as 1/2 of Da Bash Brotherz with local MC/producer Foul Mouth. They would put out a mixtape together in the spring of 2010 & Foul would go on to become one of the city's most in-demand beatsmith as well as co-founding Middle Finger Music with Pat Deegan. P.H.D. however tragically passed away in the spring of 2020 a couple months after the COVID-19 pandemic lockdowns began. But when it was announced a week ago that Foul would be joining Jimbo Slice & Pig Pen in producing his posthumous solo debut over here, I knew it was gonna be a genuine thing as opposed to how other posthumous albums get handled these days.
"The Check's in the Mail" kicks things off with an angelic boom bap beat & the late Motor City emcee tearing up adversaries from beyond the grave whereas "Time 2 Shine" takes the mellower route talking about how far he had come until his passing. "Beware" works in some organs, kicks & snares continuing to body rappers like it ain't nothing just before the groovy boom bap infused title track explains the significance of P.H.D.'s moniker.
B-Side comes into the picture for the heartfelt "Gold" so both of them can stay determined leading into "Money, Money, Money" featuring his niece Vae Vanilla finds 2 discussing family affairs over an orchestral boom bap instrumental. "Zoo Gang" featuring Guaranteed pulls from jazz rap this time around doing it big, but then "Psychopath Talking" featuring Dagda & Spit the Supreme Being sees the trio getting aggressive over a darker beat.
"I'm OK" featuring Jake Knew hooks up a vocal sample assuring the ones they love that they'll be home soon & they're doing well while "4 MCs, 1 Fam" by Da Bash Brotherz featuring Aztek the Barfly & Joey Beeps gives off a hardcore flare talking about being family. The symphonic "Questions" featuring Drunken calls out someone who was plotting against him from the very start & after the interlude, "MASH Unit" featuring Lee Harvey shoots for a cloudier feeling promising to never entertain their foes again.
To start the final leg of the LP, "Gotta Move On" has to be one of the most introspective moments on the album seeking to stay strong in the end while the soulful "One of Them" vulnerably talking about how he never thought the love of his life would replace him with another man. The penultimate track "I Know" advises to never start a war you can't finish like Viet Cong over a luxurious boom bap instrumental & "If You See Me, Pt. 2" closes out the posthumous effort with a sick Detroit posse cut.
Back Again was such a solid tape from the beginning of the previous decade & it's unfortunate that P.H.D. passed away during a scary time even though some look back on it weirdly & understandably so. That being said: I was sure there had to be some music he made before his untimely death & this posthumous debut is a good look as to who he was. The production is remarkable & the features are tight, appropriately telling the story of the Poor, Hungry, Determined.
Score: 8/10