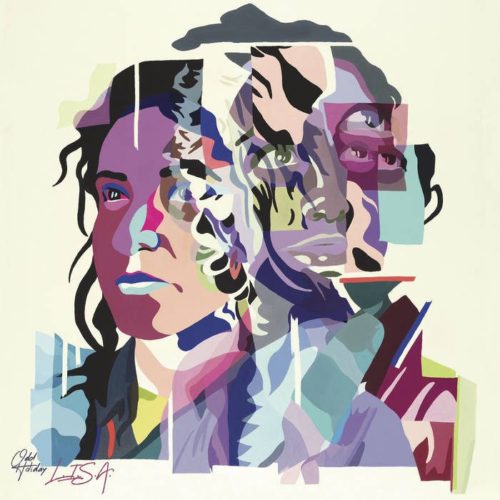 Odd Holiday is an MC/producer duo consisting of Mattic on the mic & Daylight Robbery! behind the boards. Both of whom are members of the group Clouds in a Headlock from the ŌFFKILTR collective, whom just dropped their full-length debut Breakfast in Phantasia last fall. But as we enter the last month of spring, Mattic & Daylight Robbery! are joining forces to bang out a full-length debut together just in time for summer to arrive in less than 4 weeks or so.
"Brute Starr" is a remarkably jazzy opener to the album talking about being in terminator infrared mode whereas "Adam West High School" samples Shamek Farrah's cover of "First Impressions" talking about about being a graduating fool from the fictional high school in the long-running FOX animated series Family Guy. "Boarded Up Portals" has a mystic quality to the instrumental so he can ether anyone & anything who steps up to him just before "Cream of the Crop" flips  The Escorts' cover of "Look Over Your Shoulder" with the title saying it all pretty much.
Meanwhile, the title track goes into classier turf tackles the idea of how this crazy thing we call life can be strangely changing as time goes on leading into "Free Folk" weaves some strings into the fold advising to stop rushing to be next. "Artistically Sheldon (Autism Lyricism)" if you couldn't tell by the title revolves around Sheldon from The Big Bang Theory & the speculation of him being autistic which is a pretty interesting subject matter in my opinion over a bluesy guitar, but then "Omen Key" gives off a more alternative edge reminds the listener to "bust the glass in case of an emergency".
"Varsity Team" begins the final leg of the album incorporates some spine-tingling background vocals talking about letting the freshman in while "LSD Written" offers a glossier approach going with the breeze. The song "Odd Holiday" dives into minimal territory wrecking the normal for those doing it solely for clout while the penultimate track "It Is Whut It Iz" has a wavier feeling this time around talking about the Earth being in it's ending stage. "The Mandalorian" however is a jazzy closer calling himself a lyrical maniacal & that he was lying when he said he called others dope.
For those of you who walked away impressed by Breakfast in Phantasia, you're gonna want to give L.I.S.A (Life is Strangely Altering) a listen because Odd Holiday really help being the best out of one another on this debut album of theirs. Daylight Robbery!'s production is rooted by a crate-diggers ear with minimal intervention to maximum stirring effect with limitless range & Mattic engages with the altering world around us in the wake of global upheaval with a lazy laid back simple but puzzling pen.
Score: 7/10