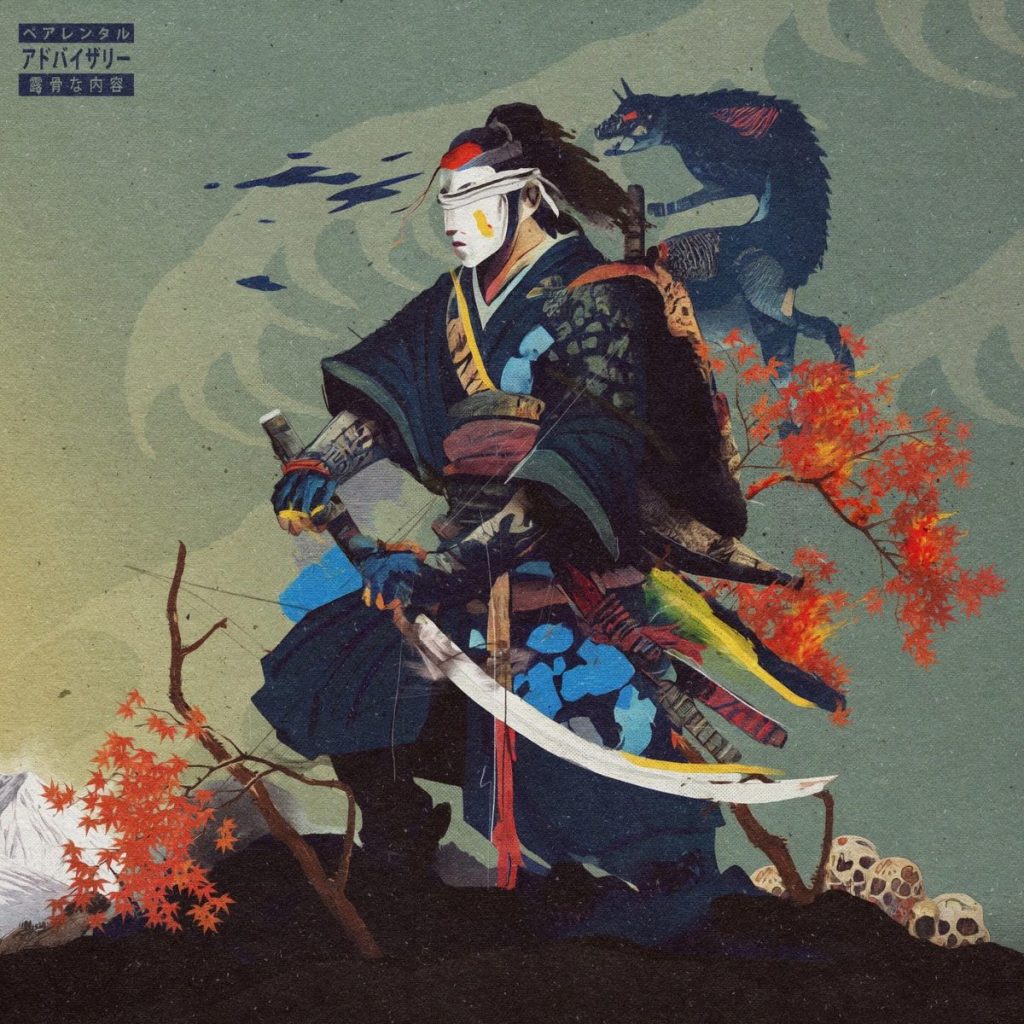 This is the official full-length debut from emcee Vega7 the Ronin. Emerging out almost a year & a half ago by enlisting Danish beatsmith Machacha to produce his debut EP The Lead Line Wall, he would then go on to land feature placement on the 5th & final installment of Ty Farris' historic No Cosign Just Cocaine mixtape series this past February. But to kick off the 2nd half of 2023, the Ronin himself's bringing in Germany producer Superior to remind that Sleep is the Cousin of death which peaked my interest given that Baladas was the first Estee Nack album I ever reviewed right when the pandemic was happening despite being a fan since high school.
"N1 (Sleep's the Cousin)" is a glistening boom bap opening about not treating this like a classic because it'll get him too hyped whereas "'72 Dolphins" works in some organs, kicks & snares comparing his squad to the Miami Dolphins over 5 decades ago. "Saleen" kinda has a Latin flare to the bare loop hooked up reminding when they were calling money "C.R.E.A.M." & the guitars throughout "Enterprise" are really cool expressing his desire for his own business.
"After the "N2" interlude, "Stone Fish Venom" featuring Connecticut born/New York based emcee Cambatta finds the 2 over some bare piano chords & ghostly background vocals calling this truth serum with some intriguing back-&-forth chemistry just before "A Voice in the Wind" brings in a woodwind telling his brothers it's us against those who show fake love leading into "Buckwheat" featuring Daniel Son of the Canadian hardcore hip hop collective Brown Bag Money joining forces over some blaring horns as they both bring it to you hardcore & Daniel dropping the best guest verse.
"Body Count" concludes 2nd leg of the album with some strings & occasionally empowering guitar riffs talking about that being the only stays they check while but then after the "N3" interlude, "NightShade" featuring Lord Owen gives off a spacier feeling as both detail being lost on the road to stardom. The song "M-65 Jackets" fuses boom bap with rap rock declaring to be God's competent son while the drumless yet climactic penultimate track "The Mutiny" dissing the cowards dishonoring their decrees. "R.E.M." however is a crooning closer making it safe to call him a carnivore.
Considering the standout feature on "Dope Speak 4 Itself" almost 5 months ago at this point, it makes sense to see all the hype that Sleep is the Cousin has been getting lately because it's undeniably a promising debut album. Superior's drumless production is on par with Baladas, Vega7's lyricism is a cut above the previous EP's & the amount of features in comparison are similar yet more stronger here.
Score: 8/10