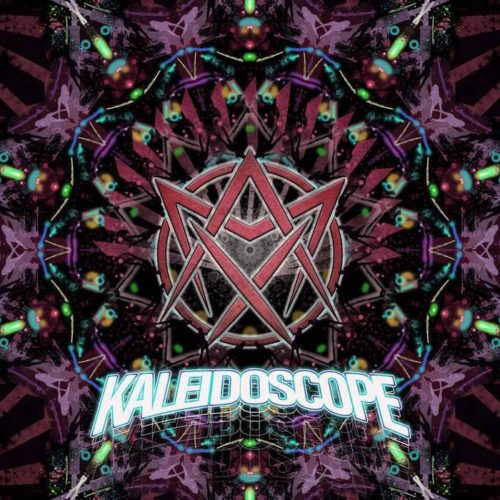 Madd Maxxx is a 38 year old MC from Brockton, Massachusetts notable for being a member of the Mission: Infect collective. He's also released a couple full-lengths along with a mixtape & 5 EPs on his own, with the last LP being Where thx Wxld Thxngs Are back in 2016 & more recently the Halloween's Over EP celebrating it's 1-year anniversary this past spring. But when it was announced that Crossworm had signed Maxxx to Dirtcore Music, I was highly looking forward to hearing what was in store for his debut with the label & his 3rd album overall.
After the intro, "The Culmination" is a ghostly trap opener to the LP speaking to the congregation whereas "Hell Yeah" has a more energizing atmosphere to it this time around talking about how there ain't no limits until the finish. "Fuck Around & Find Out" dives into boom bap territory with a message directed at all of his detractors out there just before the woozy trap cut "I'm Still Here" acknowledges that he's still rockin' it in the underground wicked shit scene to this very day.
"B.L.G.B. (Bad Little Goth Bitch)" continues forward with a cool ode to all the goth bitches in the haughhh that is until "2Gunz" featuring Sleep Lyrical gives off more of a somber trap vibe instrumentally asking if anyone knows who they really dealing with. "IDK?" hooks up this unsettling loop & hi-hats talking about not caring or really giving any fucks leading into "Lovecraftian featuring Doc Gruesome, Lo Key & Samson Samson finds the quartet showing their appreciation for the titular horror subgenre over an occult beat.
Problemattik & 9 Millz both join Maxxx to tell everyone what "Life on Stage" is really like for them backed by a boom bap instrumental while "The Merry Go Round Broke Down" ruggedly points out the fact that he's putting his life into this music shit for 2 decades at this point. "She Doesn't Love Me Anymore" tugs at the heartstrings a bit on all fronts by discussing a breakup while the dusty "No Umbrella" tackles the themes of depression metaphorically standing in bad weather without an umbrella.
The song "Single Dad" profoundly starts the final leg of Maxxx's debut on Dirtcore with a piano & a melodic vocal sample giving us a look to what it's like for him to raise a son by himself while the penultimate track "The Only Life I Know" blends these rich chords & hi-hats together talking about how those who ain't a part of his life already are all the targets. "1 More Show" featuring Reverend Television rounds out the LP in the form of a inspiring trap closer dedicated to all their homies that couldn't be here with them today.
Of the 3 full-lengths that Madd Maxxx has dropped thus far, Kaleidoscope stands as my favorite in his whole entire catalog & it has me ecstatic for his future with Dirtcore in general. The skits with his son throughout are ironic if anyone couldn't tell but it's well-produced, the feature list is pretty tight & you get a more personal look at one of my favorite Mission: Infect members.
Score: 8/10