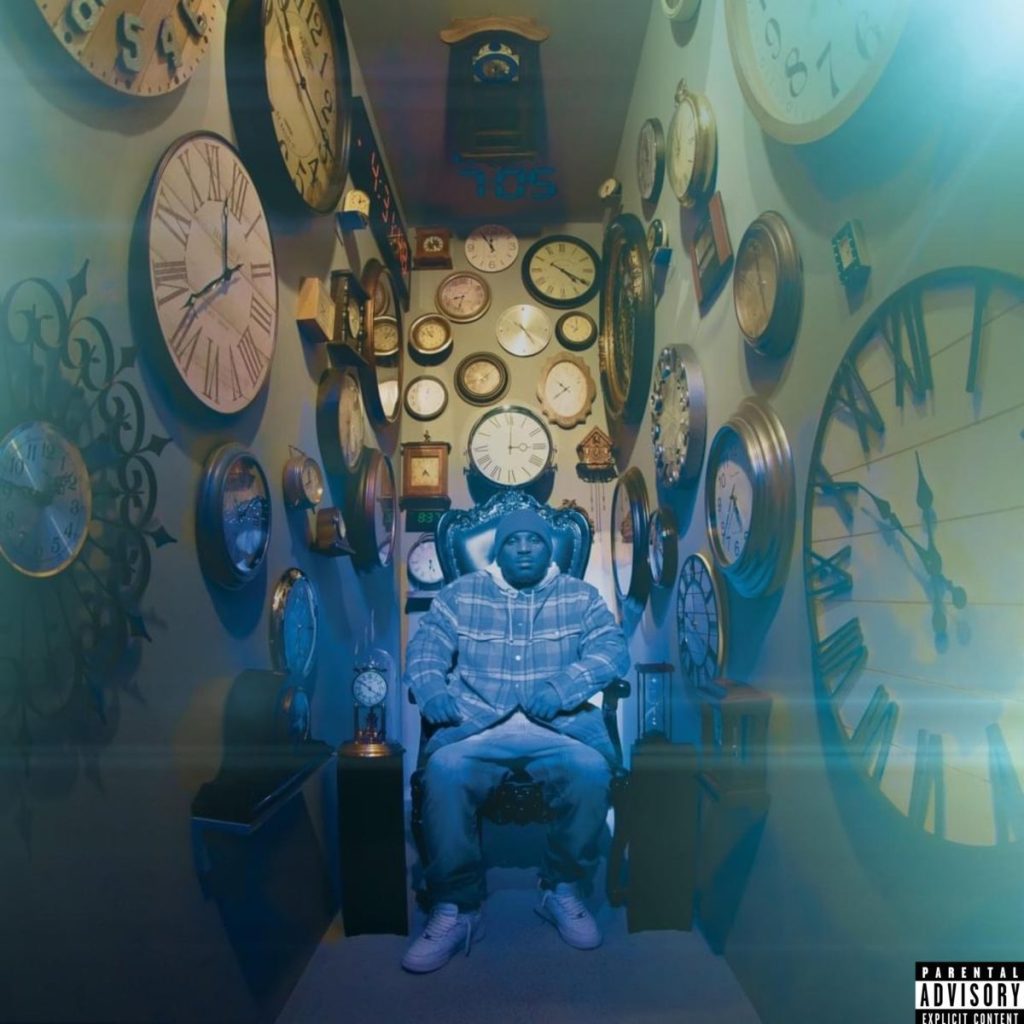 X-Raided is a 48 year old veteran from Sacramento, California exploding onto the scene in 1992 off the strength of his full-length debut Psycho Active. He was shortly after sentenced to 31 years in prison on murder charges, only to be granted parole in the fall of 2018 & continued to build his discography by dropping 13 more albums whilst incarcerated. Following his last 2 since being a free man California Dreamin' & There Will Be a Storm however, the Nefarious Loc surprisingly signed to Strange Music last spring & his making his 17th full-length his official debut through the Kansas City independent powerhouse.
The title track opens the album is a chilling opener produced by Seven praying for everything that's holy to give him strength from slaying this child that only feels disdain whereas "Return of the Living Dead" goes into trap territory talking about having a heart full of pain & dread. "Life Sentences" gives off a more shimmering flare to it telling y'all what his life like just before "To Whom It May Concern" talks about ending it all over a morbid instrumental.
Tech N9ne comes into the picture for "Stratus Fear" to hop on a booming trap beat from Wyshmaster claiming that they fear the ascension of the lyricists leading into "Any Challenger" featuring Ras Kass hop on top of some strings courtesy of Robert Rebeck so both of them can talk about taking on anybody. "Legendary" featuring King Iso on the other hand fuses these horns & hi-hats making it known what the mission is, but then "Knoccin'" has some of the weaker feature performances from Bleezo & Playboi Prada despite the heinous instrumental & lyrics comparing themselves to Michael Myers on Halloween.
"No1 is Safe" was a cold choice for a lead single talking about carry the Heat like Mourning with a fittingly depressing atmosphere to the beat while "Celebration" featuring A-Wax dives into soulful turf as both MCs find themselves in a more commemorative mood. "Blaxploitation" hooks the strings back up comparing his music to the soundtrack of the titular genre of films while "Villains in the Field" has another mundane feature performance except this time it's from Yowda even though I like the piano instrumental & the concept of who he's with these days.
Continuing from there, "Parasitic" begins the final leg of the album gives off a more traditional west coast sound talking about not giving a fuck about anyone or anything while "The Bridge" featuring Joey Cool returning to the boom bap looking back on childhood memories. The penultimate track & 2nd single "Kal-El" gives off an eerier trap feel declaring he cannot be brought down no matter how hard you try & "Many Apologies" closes out the album some pianos talking about embracing the dichotomy.
As someone who considers Psycho Active to be a west coast classic & a Strange Music fan since high school, my anticipation was very high for these 2 parties to crossover & I can argue that it's X's 2nd best album right behind his debut. The production is incredibly consistent as are a good majority of the features & the tale of his dysmorphic relationship with time itself is profoundly well-told.
Score: 8/10