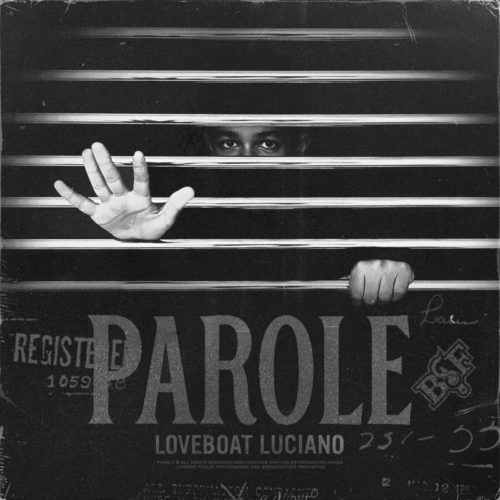 This is the sophomore full-length album from Buffalo emcee Loveboat Luciano. Emerging in 2018 off his debut EP Yung 4 Eva, he would go on to expand his discography by putting out the full-length debut Probation & a sequel to the Institutionalized by the Streets mixtape before signing to Black Soprano Family Records. But coming off Fuego Base's debut Biggest Since Camby on 4/20 & then Heem's sophomore effort From the Cradle to the Game over a month ago, Loveboat's stepping up to the late on Parole
The intro is a gritty boom bap opener taking y'all where he came from whereas "2nd Strike" featuring Benny the Butcher fuses these synths, hi-hats, kicks & snares together courtesy of Rick Hyde letting it be known that there's a storm coming. The title track hooks up what sounds like a whistling kettle pot dedicating this one to all the homies that be living raw to this day just before "Exonerated" goes into a more piano-driven territory talking about having nowhere to go but the block.
"Piss Test" featuring Ricky gives off a bluesier vibe thanks to Jahlil Beats calling out those who were hating while they were counting their stacks leading into "Detainer" featuring Dave East shifting gears into crooning trap turf discussing being about their business. "Warrant" featuring Heem & Dappa angrily disses those who turned witness ratting on the gang, but then "House Arrest" brings in another trap beat encouraging everyone to get used to B$F if you aren't by now already.
Meanwhile, "Sentencing" starts the last leg of the album by returning to the boom bap promising to not let any of the hard times change him that is until the song "Loretto" featuring Conway the Machine has a more delicate instrumental venting over these demons that they be battling. The penultimate track "PSI" featuring Che Noir takes an atmospheric approach talking about situations that done turned them into bosses & the outro is a sample/trap crossover refusing to be on some extra shit.
Probation gave B$F fans a glimpse at the hardships that Loveboat was going through when the label started blowing up & expanding it's roster, but Parole really offers a new perspective of where he's been at in his life since then. The production choices have improved, the feature performances are more consistent & brings his undeniably rejuvenated passion that he's received ever since coming back home to the mic.
Score: 7/10