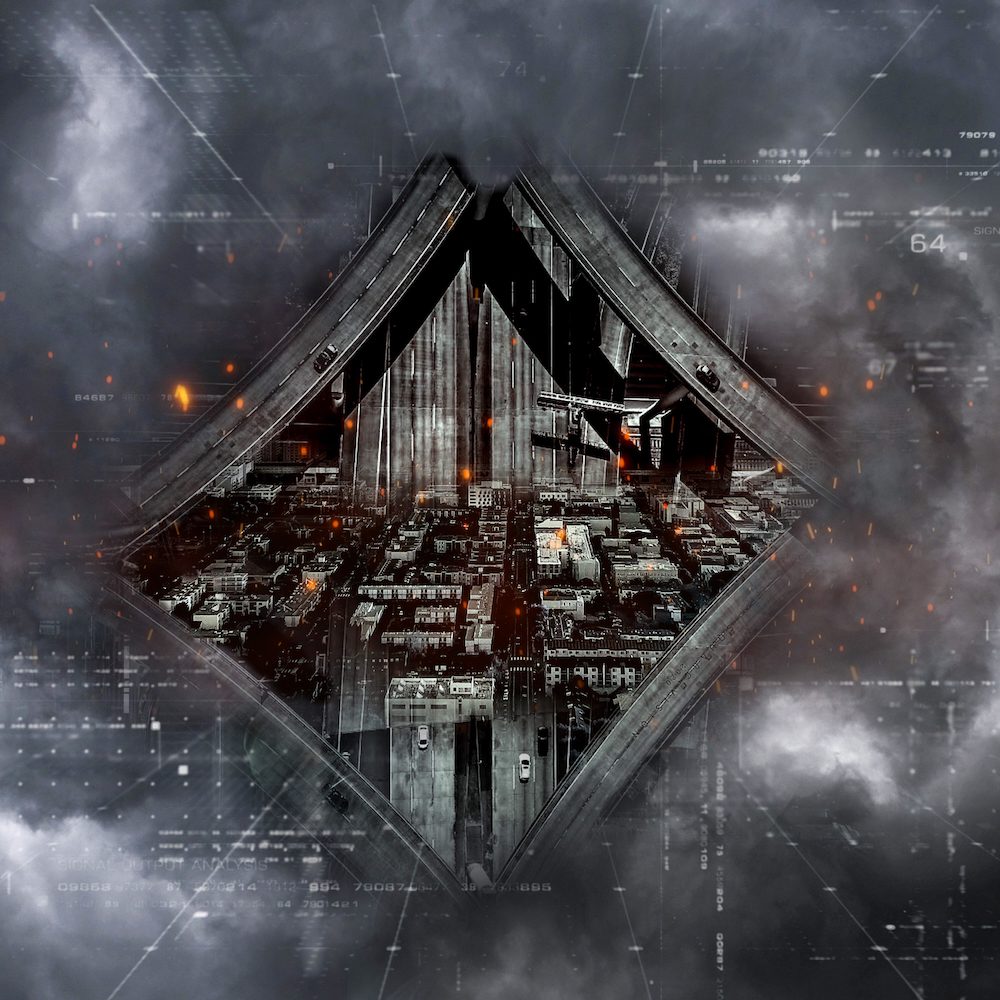 MacArthur Maze is a Bay Area-based hip hop collective consisting of Blvck Achilles, Champ Green, D. Blesdoe, Ian Kelly, Jane Handcock, Roux Shankle & the Golden State Warriors' disc jockey DJ D Sharp. The septuplet has been turning quite a few heads in the west coast underground scene over the years, most notably Snoop Dogg signing Jane to a contract with the infamous Death Row Records as a solo artist now that Uncle Snoop has full ownership of the label. However, the crew's ready to make their mark as a unit on their official debut album.
After the intro, the first song "First Friday" starts it all off with an orchestral boom bap instrumental pledging allegiance to the family prior to "Panther Bruce Lee" working in a lounger sound so the crew can display some strong back & forth mic chemistry for nearly 3 minutes. "San Pablo Dam" goes into a more delicate direction with the beat talking about the titular road out in Contra Costa county, but then "Ms. Mula" shifts into solemn trap territory to put an interesting spin on the concept of money.
The title track blends a vocal sample with kicks & snares discussing what they can still remember just before "No More" comes through with a dope gospel flip talking about not wanting to hear wack shit anymore. "Table for 5" gives off a jazzier flare instrumentally declaring to be on the highway leading into the dreamier "Switching Lanes" talking about having his rap shit down to the chemistry.
Lastly to begin the final leg of the album, the penultimate track "Dealin' Art" cooks up an even smoother beat detailing the many blessings that the collective has been grateful enough to receive up to this point & "Thank You Have a Nice Day" rounds out MacArthur Maze's debut album with everyone over horns talking about reaching a certain high to be known & proving all their doubters wrong.
I was already familiar with Jane because of her extensive collaborations with Snoop Dogg & being taken under his mentorship, so that undoubtedly played a part in my interest for this album peaking. The final result being a solid introduction as to who MacArthur Maze is. They honor those in Northern California who paved the way while also carving out their own niche in the scene.
Score: 8/10