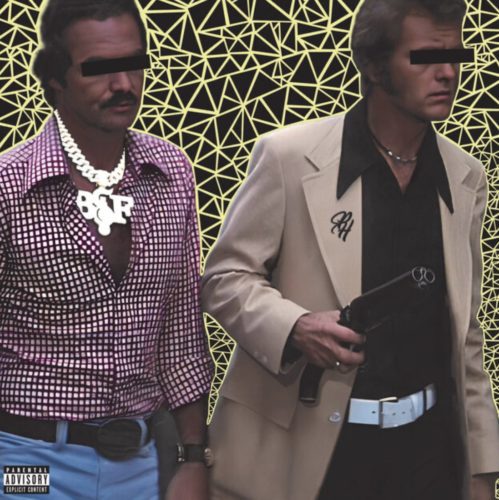 Rick Hyde is a 34 year old emcee/producer from Buffalo, New York notable for being a flagship artist on Benny the Butcher's very own MNRK Music Group imprint Black Soprano Family Records. His debut album Plates that came out at the very beginning of 2019 was pretty solid on top of 9 EPs & a sequel to his full-length debut, which the last we heard from him being the Stima EP that celebrated it's 1-year anniversary this past spring. However, he's now enlisting Chop-La-Rok & Rare Scrilla for a 10th EP.
"Rick Rhude" is a killer opener to the EP with it's guitar passages & pianos promising that no one wants any of the smoke he's bringing prior to "Eastside" featuring Elcamino works in a sample-based boom bap instrumental talking about another summer on the titular side of their respective hometown. "Weight Watchers" featuring Heem blends these keys & drums together advising not to come out unless you're ready that is until "Change My High" comes through with a laidback weed smoker's theme.
Fuego Base comes into the picture for the violin-infused "PTSD" cautioning not to speak of what you saw as this is a different type of law just before "1 Brick Minimum" featuring Benny the Butcher & Malik finds the trio aggressively getting in their hustler bags. "Knock Down" featuring Boldy James goes into a more alluring boom bap vibe calling out those who thought they were down, but then "Streets Ain't the Same" featuring Benny sends off the EP as both of them emotionally talk about the streets being different these days.
B$F has undeniably been leaving a hot trail throughout 2023 whether it be Loveboat Luciano's latest sophomore effort Parole or Fuego Base whom I mentioned earlier revealing himself to be the Biggest Since Camby. However, Lupara stands as my favorite project to come out of the Black Soprano Family camp as we reach more than halfway through the year. Ricky lets Chop-La-Rok & Rare Scrilla handle all the production paying tribute to the golden era so he can further cement his status as one of the strongest links on the label roster.
Score: 8/10