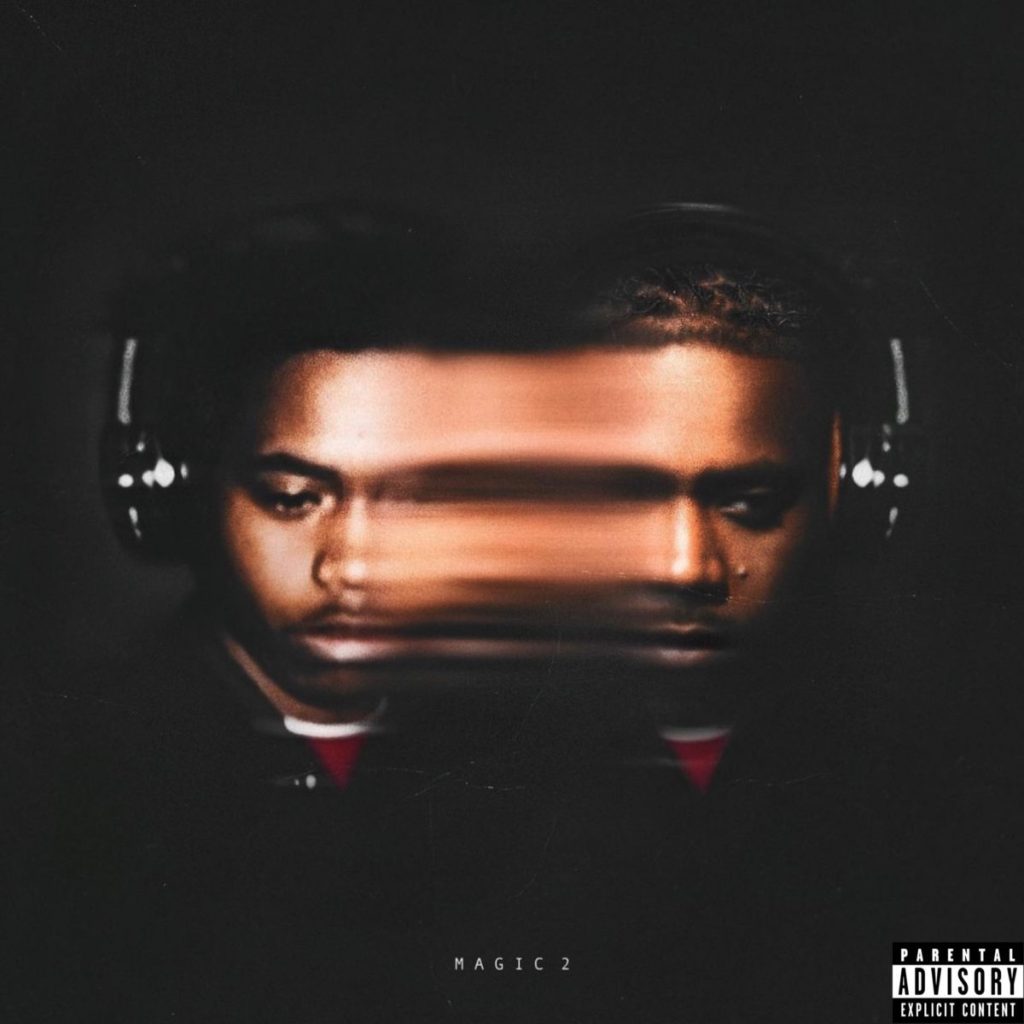 This is the 16th full-length album from Queensbridge veteran Nas. The son of jazz cornetist/guitarist Olu Dara, the breakout debut illmatic & & the equally classic sophomore effort It Was Written are widely acknowledged as some of the greatest in hip hop history. I also enjoy stillmatic, The Lost Tapes, God's Son & Life is Good. Then there was the Kanye West-produced NASIR & The Lost Tapes II, which I felt like they were fine additions to his catalogue even though the overall consensuses were polarizing. But for almost 3 years now, Nas has been working exclusively with Hit-Boy & both of them are a good fit for each other. King's Disease earned Esco his first Grammy, but the sequel as well as Magic & the 3rd installment of the King's Disease trilogy each took their chemistry to new heights. But ahead of KDIV, we're preluded by a sequel to Magic.
After the intro, the first song "Abracadabra" is a glistening trap opener with Nasty Nas promising to do those who want to try him grimy whereas "Office Hours" featuring 50 Cent finds the 2 former rivals joining forces over a soulful boom bap instrumental seeing a bunch of Fredos referencing The Godfather II of course. 50's verse however could've been longer unfortunately. "Black Magic" works in some pianos asking God to protect the G's, ladies & children just before "Motion" brings back the kicks & snares adding some bells & strings into the fold havin' exactly that.
"Bokeem Woodbine" keeps it dusty swapping out the bells & strings with more keys providing motivation for the trappers livin' ounce-to-ounce leading into "Earvin Magic Johnson" assuring to enterprise over a horn-inflicted trap beat. "What This All Really Means" looks back on the first time he ever saw his name on a flyer with lavish instrumentation, but then "Slow It Down" confesses he needs money everyday returning to the boom bap.
The penultimate track yet official closer "Pistols On Your Album Cover" hooks up these kicks & snares with a mellow loop reminding that he can still murder anyone on wax & forget where they're buried chockfull of clever references that is until the bonus cut "1 Mic, 1 Gun" featuring 21 Savage blends trap & jazz together so both of them flexing that they still gonna do what they did then in the present. Not only was a great way to squash all the drama surrounding 21 & Nas last fall, but I think everyone deluded by the hip hop generation gap can learn something from it too.
Hit-Boy's run with Nas has been absolutely special & Magic 2 continues to cement that by progressively improving on what made the predecessor alongside the 3rd installment of the KD series the best albums they've done together. The eclectic production demonstrates his range & with the pen, Esco feels as if he's been reborn even though he continues to make history almost 3 decades in.
Score: 8/10