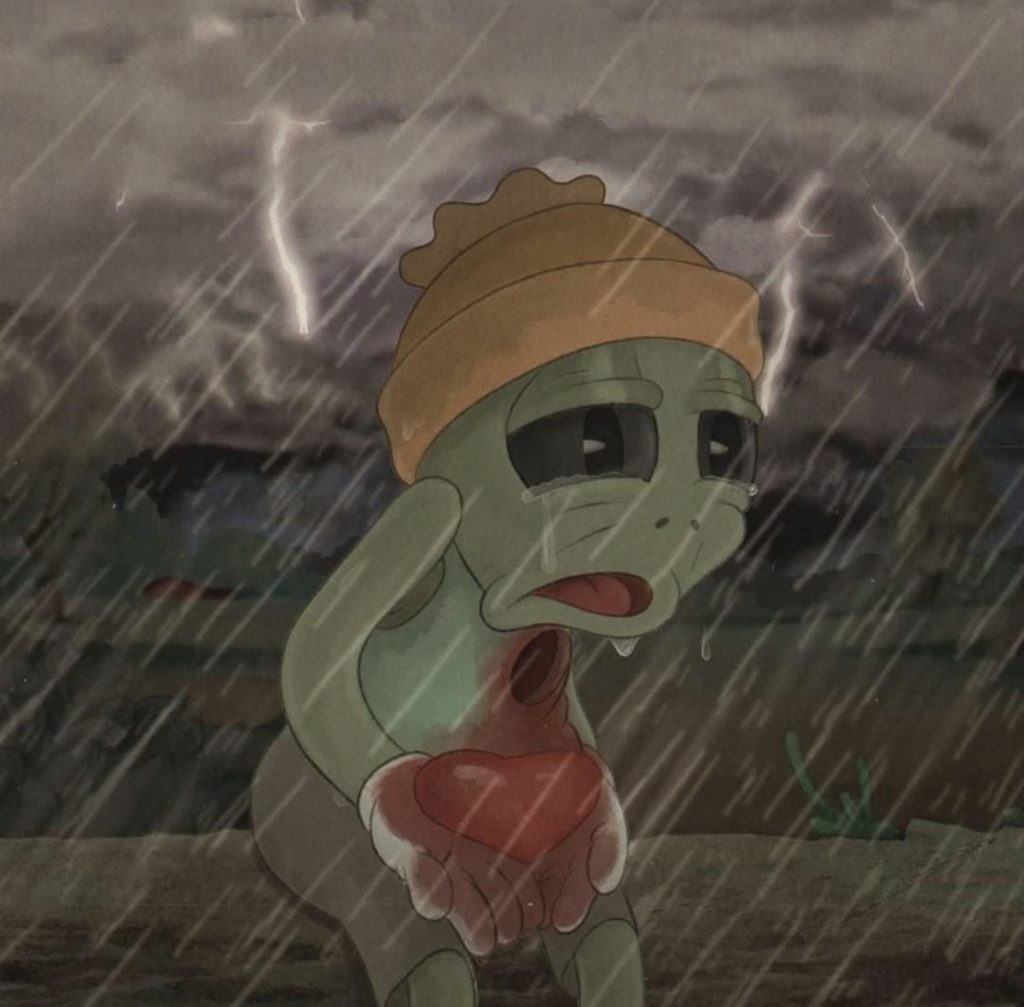 Shaggytheairhead is a 29 year old producer, rapper & fashion designer from Las Vegas, Nevada that caught my attention after producing one of my all-time favorite Ouija Macc songs "Nardwuar Glocc" back in 2018. He would back that up with 4 EPs before becoming an in-house producer for Chapter 17 Records & Psychopathic Records alongside his Mythic Mindz cohort Devereaux. Shaggy would drop his last album Wakin' Up during the 21st annual Gathering of the Juggalos, which was the only Gathering I've ever been to & a weekend that I'll never forget. As far as the actual music on Wakin' Up, it's my favorite of his thus far because of how much he improved his lyricism & that he dabbled with a wide range of sounds to show his influences. Following the Gathering of Dreams last summer however, he dropped a producer album called Grin to the Grave featuring a wide range of artists rapping over his production from Ouija to King Iso, Project Pat, Sir Michael Rocks & even Matt Ox. But coming off the sophomore effort Coffee this past February, he's returning with a 3rd album.
"almost there" kicks it all off with an entrancing trap instrumental co-produced with his Mythic Mindz right hand man Devereaux talking about focusing on the dream whereas "grin to the grave" has a wavier approach sonically encouraging to let the haters hate & that he'll die smiling. "life" pulls from the Memphis rap sound a bit pouring one out for all of those who couldn't be with us today leading into "War Never Ends" working in some kicks & snares talking about intimidation catching up to him.
SPLXFFY's feature on "so alive" is just ok although I absolutely love the warmer tone that Shaggytheairhead brings to the table both sonically & conceptually, but then "show love (give someone a hug)" picks things back up with a fun trap ballad all about spreading kindness. "out the park" almost gives me a hyphy feel except it has these icy synthesizers getting on the more boastful side lyrically just before "fam" featuring Chapter 17 Records' newest signee Darby O'Trill gives off a rowdier edge wanting to throw hands.
"puzzle" begins the final leg of the album on a pluggier vibe realizing that he's a dying breed while the song "i'm ok" reunites with SPLXFFY for the last time & performing better on "so alive" as this time they talk about all up in heavy thoughts over a somber trap beat. The penultimate track "she got" goes into sample-based territory confessing his love for a woman that's like a weapon to him & "drink the pain away" is a dreary trap closer dedicated to those who like to be under the influence of alcohol until you can't feel the pain anymore.
Wakin' Up showed the juggalos what he was capable of on the mic & Coffee expanded on that, but he really did give it all Blood Sweat Tears on this one because I genuinely feel like it's an album that those familiar with him must hear if you want to know more about who he is. The subject matter is more personal than his last couple albums were expanding on the versatile production ranging from Memphis rap & trap to boom bap & the art of sampling.
Score: 8/10