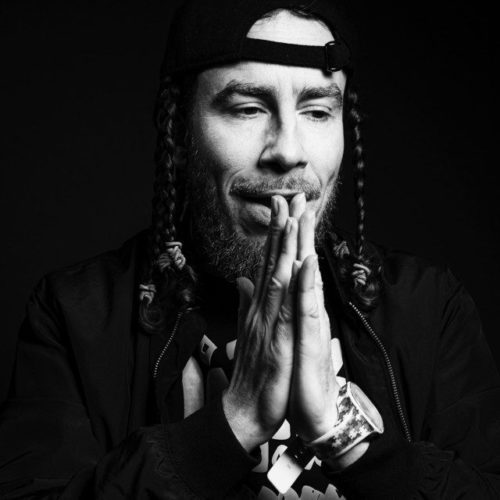 This is the 4th full-length album from Leeds, Westyorkshire emcee Tommy Evans. Breaking out with his debut EP Time Capsule & the follow-up 4 Elements, he would then go on to release his first 2 albums The Turbulent Times of & New Year's Revolutions before taking a 16 year sabbatical from the music industry. DJ Agent M was brought in for Tommy's comeback effort Antifragile in the midst of the COVID lockdowns & is returning 3 years later by enlisting The Cat Burglar to fully produce Van Goth.
"Crude Oil x Kool Aid" is a chilling boom bap opener finding the UK hip hop veteran talking about rising & wisening up whereas "80Eight" featuring Kali GLD gives off a spacious trap vibe essentially serving as a love letter to the year 1988 considering how historic it was to our culture. "Nadiya Hussain" has a more glamorous boom bap vibe talking about being born to get cake just before "I Still Love H.E.R." works in a playful loop with these kicks & snares paying homage to the iconic Common single "I Used to Love H.E.R."
Meanwhile, the vibraphones throughout "Carpe DM" are really cool as he boasts that he was born to be the greatest leading into "Nocturnes in Neon" switching it up with a hypnotic trap beat talking about not wanting to be awaken from the dream that he's having. The song "You" returns to that old school boom bap sound once more telling us that's exactly all he sees, but then "Change is Now" is a feel good ballad with some inspirational lyrics. "Life is Art" rounds out the album with more vibraphones, kicks & snares making comparisons between the 2.
Antifragile was a solid comeback for Tommy, but Van Goth is more of a change of pace for him & I think one that find themselves enjoying. Quite possibly my favorite album of the 2 that he's put out in the 2020s as me of writing this. You can definitely that it's slightly more darker in comparison to this signature soulful sound yet there are moments where he displays genuine hope, jokes and joy amidst the abstract lyricism, socio-political commentary & deep reflection.
Score: 8/10